Enroll now
Advanced Social Media for the Arts – Registration
$45 general admission
$25 reduced rate for arts-and-culture related registrants
May 5, 10am – 3pm, with break for lunch.
---
This course is tailored to non-profits, arts groups, individual artists, and small businesses that have an established social media presence, but perhaps could use a boost to continue to expand. Learn to make your social media routine more effective and efficient, to broaden your reach and engage more deeply with your existing audience.
Note: It is not required that you took our Introduction to Social Media workshop.

---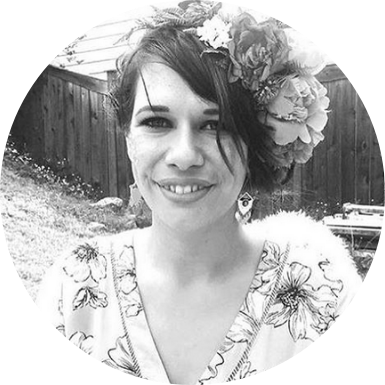 Instructor Evie Lavers is a Workshop Trainer for the BC Touring Council, Marketing Coordinator for Island Mountain Arts (ArtsWells Festival, Northern Exposure Conference), Event Coordinator of the 2017 Kootenay Music Awards, and Assistant Director at Tiny Lights Festival. After completing her Advanced Diploma in Music Business from CMIT, Western Australia, she cut her teeth working as a marketing coordinator for Australian music festivals like Listen Out, Breakfest, and Parklife.
---
During this one-day workshop, we will walk through the development and execution of a social media campaign. The structure of the campaign we will build could be used for a small-scale product launch, or a larger scale operation like a festival or book release. We will develop a detailed timeline, set measurable objectives, and establish a routine to see the campaign through to completion.
In this workshop, we will focus on tools like Facebook, Instagram, Mailchimp, and a handful of other online apps designed to streamline these platforms. We will spend some time on hashtags, and the elusive Facebook algorithms that dictate which posts rise to the top, and which are buried. Very often, subtle changes in wording and photography-styles can drastically impact the success of a post. We will discuss "paid" versus "organic" reach, and spend some time getting to know the "back end" of Facebook's ads manager.
The workshop will be a split into four separate presentation, with a break for lunch and a wrap-up question period:
Making Social Media Platforms work for your organization
How to use your Facebook Business page and to post effectively
Designing creative content
Instagram/Facebook Ads
Space is limited! This is a full-day, intensive workshop, designed for those with an existing social media routine and audience. Participants should already have a basic understanding of navigating a Facebook business page, and creating posts and events. If you have a specific product or event to promote, Evie may wish to use it in a classroom demonstration. Enroll early to discuss developing your campaign as part of the workshop. Evie will be available after the workshop for one-on-one consultation.
---
Enroll now
Social Media for the Arts 2.0 – Registration
$45 general admission
$25 reduced rate for arts-and-culture related registrants
May 5, 10am – 3pm, with break for lunch.