"Cause I got that sunshine in my pocket, got that good song in my feet."
"Can't Stop The Feeling", Justin Timberlake
Summer and music, community vibes, we'd love to see you join us for a good time! This week is an Americana Folk lovers' dream set… and is it ok to say the one we've been looking forward to most?? We don't pick favorites, not really! It's just that Dana Sipos has the most alluring voice combined with dreamy and wild songscapes. And Minor Gold are coming all the way from Australia's Gold Coast to woo us with their picture-perfect harmonies and sun-drenched songs in the vein of Lucinda Williams and Kurt Vile vintage.
---
FEATURE PERFORMER: Minor Gold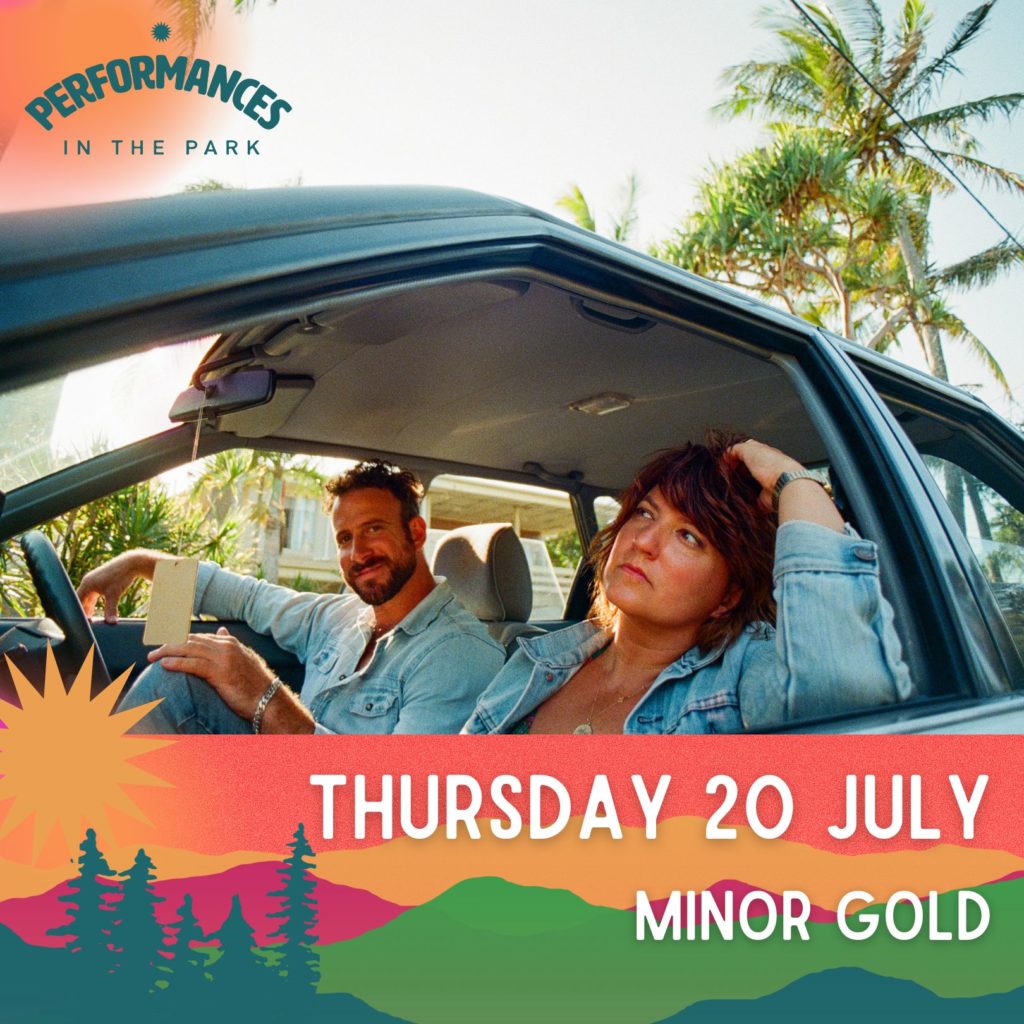 "It's a sunbathed slice of '70s Americana pop"
– Josh Leeson Newcastle Herald

"Anyone treated to one of these shows will confirm the emergence of something miraculous…their voices able to harmonise one minute and trade leads the next. Such talent and chemistry rarely combine with such experience and commitment."
– RHYTHMS MAGAZINE

Minor Gold consists of Tracy McNeil and Dan Parsons, partners in life and music. Their intimacy is their currency, along with the aesthetic of vintage Americana, smooth as silk, that they bring to each performance. Having shared hundreds of stages together for the better part of a decade as respective songwriters and performers, 'Minor Gold' is the first official glimpse of this new bonafide songwriting team.
Living in a van in 2020, Parsons and McNeil hightailed it out of Victoria and up to Queensland in two days, just in time to avoid being trapped for the Winter as the first lockdown occurred. Subsequently, the duo wrote the majority of what would become their self-titled debut album, whilst holed up in the land of palm trees and perfect weather.
Minor Gold captures the duo at their finest, weaving masterful harmonies around stripped-back, organic arrangements that draw on everything from 70's west-coast pop and Bleecker St. steeped folk to the ballad-power and polaroid romance of the 80's. Through this superb collection of songs, Minor Gold displays a spellbinding musical connection, reflecting the comfort and ease experienced as the album washes over you.
Learn more about Minor Gold
OPENING PERFORMER: Dana Sipos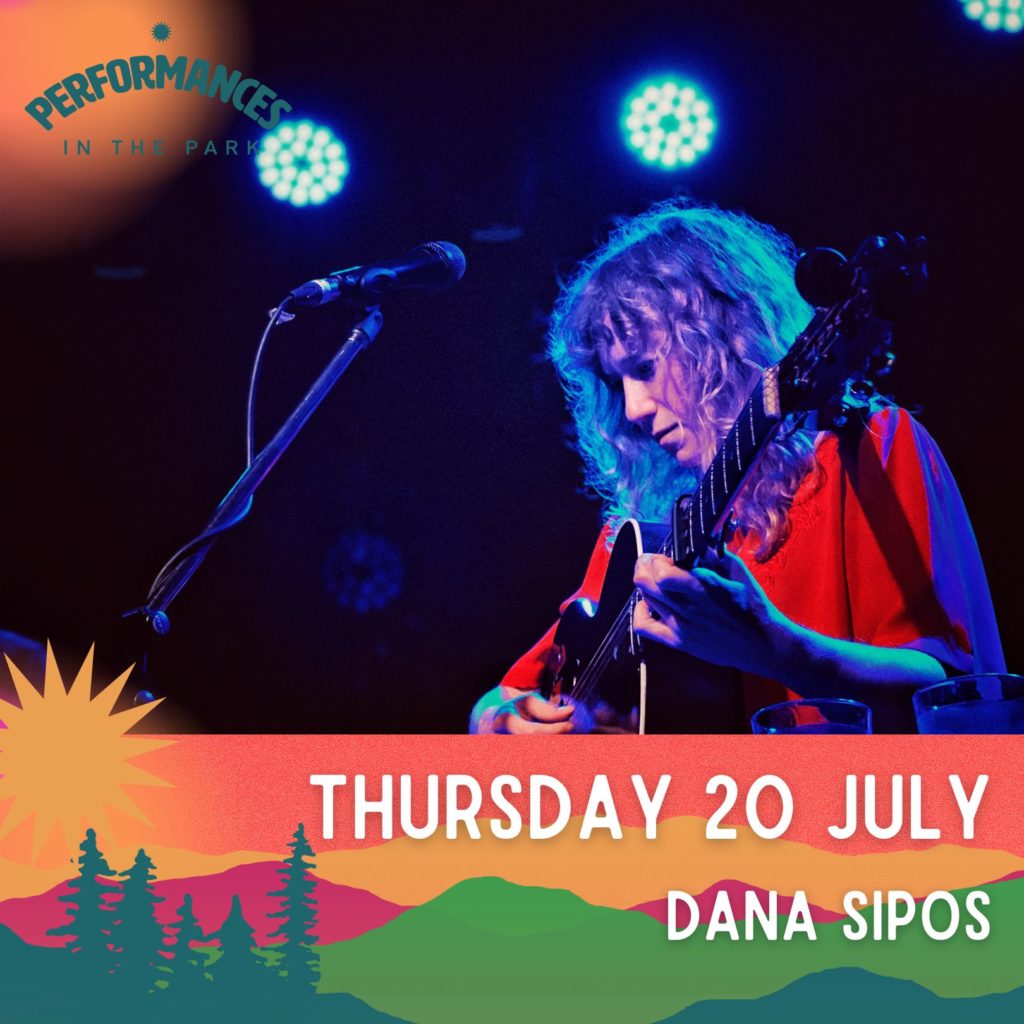 Dana Sipos Is An Acclaimed Canadian Songwriter Whose Work Is Described As "Delicate, Slightly Strange And Completely Mesmerizing (Gold Flake Paint UK). A Consummate Performer, Sipos Toured Extensively Across North America, Europe And Australia In Support Of Her 2018 Album, Trick Of The Light, Nominated For English Songwriter Of The Year At The Canadian Folk Music Awards. She Also Has A Knack For Touring By Alternative Means – Tall Ship, Bicycle And Canoe.
Dana's recent album, The Astral Plane, is a deeply personal exploration, tracing the imprints of memory that form and take hold over the many lifetimes of a person, a family, the environment. Running parallel to this investigation of family histories and legacies, there are strong undercurrents of collective climate grief, the shifting faces of loss and inherited trauma echoing the ecological crises of our time. It has been lauded as a 'mesmerizing jewel of an album' by No Depression and garnered Sipos a Solo Artist of the Year nomination (2022 CFMAs).
Learn more about Dana Sipos
---
PARTNERSHIPS AND SPONSORSHIPS
Presented by The Central Cariboo Arts and Culture Society, with the financial support of the City of Williams Lake and the Cariboo Regional District, the concert series is under the management of the Community Arts Council of Williams Lake. This year, we are so grateful for the extra support from The BC Arts Council's resilience funding, assisting organizations to bounce back after some tough years.
Our Sponsors for July 20 are –
Platinum Sponsors:Thompson River University – Williams Lake, Williams Lake and District Credit Union, Mount Polley Mining Corporation, Community Arts Council of Williams Lake
Bronze Sponsors:Williams Lake & District Chamber of Commerce
Thank you to our media sponsors at My Cariboo Now's The Goat and Cariboo Country