Arts and culture can serve as a force for social change. By promoting diversity and inclusion, and fostering a sense of community, we can inspire individuals to take action and create positive change in their communities.
-Asif Akbar from The Power of Art
We are proud of our role in bringing you voices of diversity and inclusion, lighting up our stage with amazing talent that can expand us.  This week we're going to have so much fun, with two dynamic acts that know how to get the crowd moving.  Our feature act is an exciting Indigenous Fusion band from the Southern Secwepemc Nation, The Melawmen Collective.  Opening up the show is a rowdy trio from Southern Vancouver Island and their feel is groovy and great.  The Dang Package doesn't kid around when it comes to getting down, y'know what I mean?
*Please Note – We DID make a change in our schedule, unfortunately The Spiritual Warriors are unable to attend this year.
---
FEATURE PERFORMER: The Melawmen Collective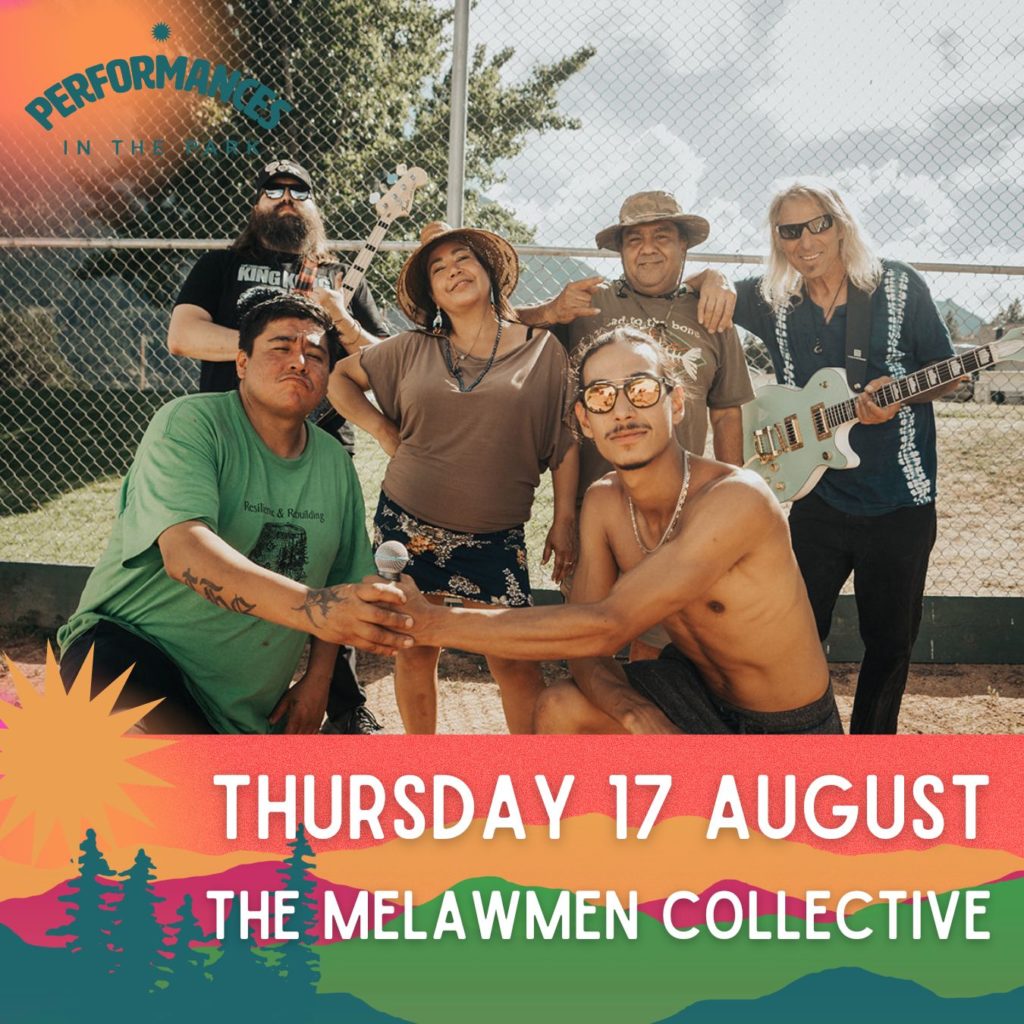 When a band incorporates multiple songwriters, and the philosophy behind the music is meant to spark people's hearts and minds, something powerful can occur. The Melawmen Collective are a contemporary Indigenous fusion woven together with elements of hip hop, rock/folk, righteous rhymes and rich harmonies, carried through with experience, manifestation, and visions of intergenerational stories of pain and healing.
The Melawmen Collective brings a uniqueness to their sound like no other, drawing in a wide variety of listeners through sharing their own journeys of life through their musical evolution together. 'Melawmen' means medicine in the Secwepemc language, and the unceded territory of the Secwepemc People in what is know known as BC, is where members Meeka Morgan (vocals, Secwepemc/Nuu-Chah-Nulth), Rob Hall (Vocals, Ghengis Ghandi's, Ashcroft), Geo Ignace aka Geo The Voice (Vocals, Secwepemc/Cree), and Kiva Morgan-Hall (Vocals, Secwepemc/Nuu-Chah-Nulth), continue to grow.  Joined by the heartfelt rhythm of Cass Gregg (Bass, Ts'ilcotin), and Victor Laso (Drums, Republic of Chile).
Find the band on Facebook: The Melawmen Collective and Instagram: @melawmencollective
OPENING PERFORMER: The Dang Package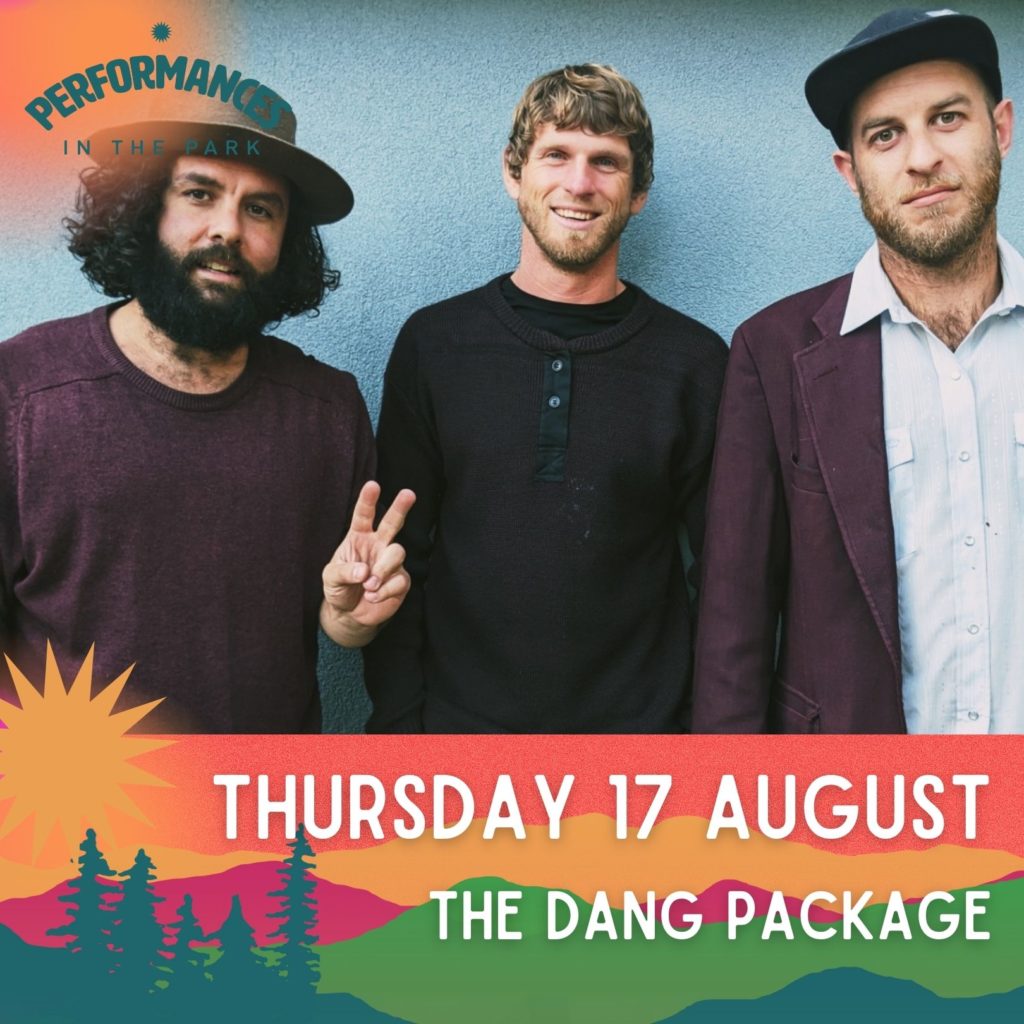 The Dang Package knows about funk – the basslines will hook you, the far out lyrics will wow you,  and the whole thing comes together to get you groovin.  This band is one of the good things that came out of the pandemic times, pulling kinfolk together, putting tracks together, and finding a sound that was worth following.  These guys reckon they're your cool aunt's favorite band, and they're right!  Through chemical and electronic alchemy, The Dang Package discovered a mutual affection for the unknown, the spectacle of space travel, the anomaly between sound and contentment; and all which eternally bind them.
---
PARTNERSHIPS AND SPONSORSHIPS
Presented by The Central Cariboo Arts and Culture Society, with the financial support of the City of Williams Lake and the Cariboo Regional District, the concert series is under the management of the Community Arts Council of Williams Lake. This year, we are so grateful for the extra support from The BC Arts Council's resilience funding, assisting organizations to bounce back after some tough years.
Our Sponsors for August 17th are –
Platinum Sponsors: Thompson River University – Williams Lake, Williams Lake and District Credit Union, Mount Polley Mining Corporation, , Community Arts Council of Williams Lake
Bronze Sponsors: Coyote Rock Estates
Thank you to our media sponsors at My Cariboo Now's  The Goat and Cariboo Country