Opening night was special, but the good just keeps getting better! Magical Cariboo nights continue with our amazing roster of performers.
There's something wonderful about gathering in the outdoors amongst friends and family, getting a chance to take in some music. This week, we've got Zuffalo hailing from the busy streets of Toronto, Ontario, and a soulful grassroots artist, Kym Gouchie, representing Lheidli T'enneh. Though we have varied musical styles, what these two acts bring together is a celebration of expression, for the love of music and the uplifting message of connection through the arts.
---
FEATURE PERFORMER: Kym Gouchie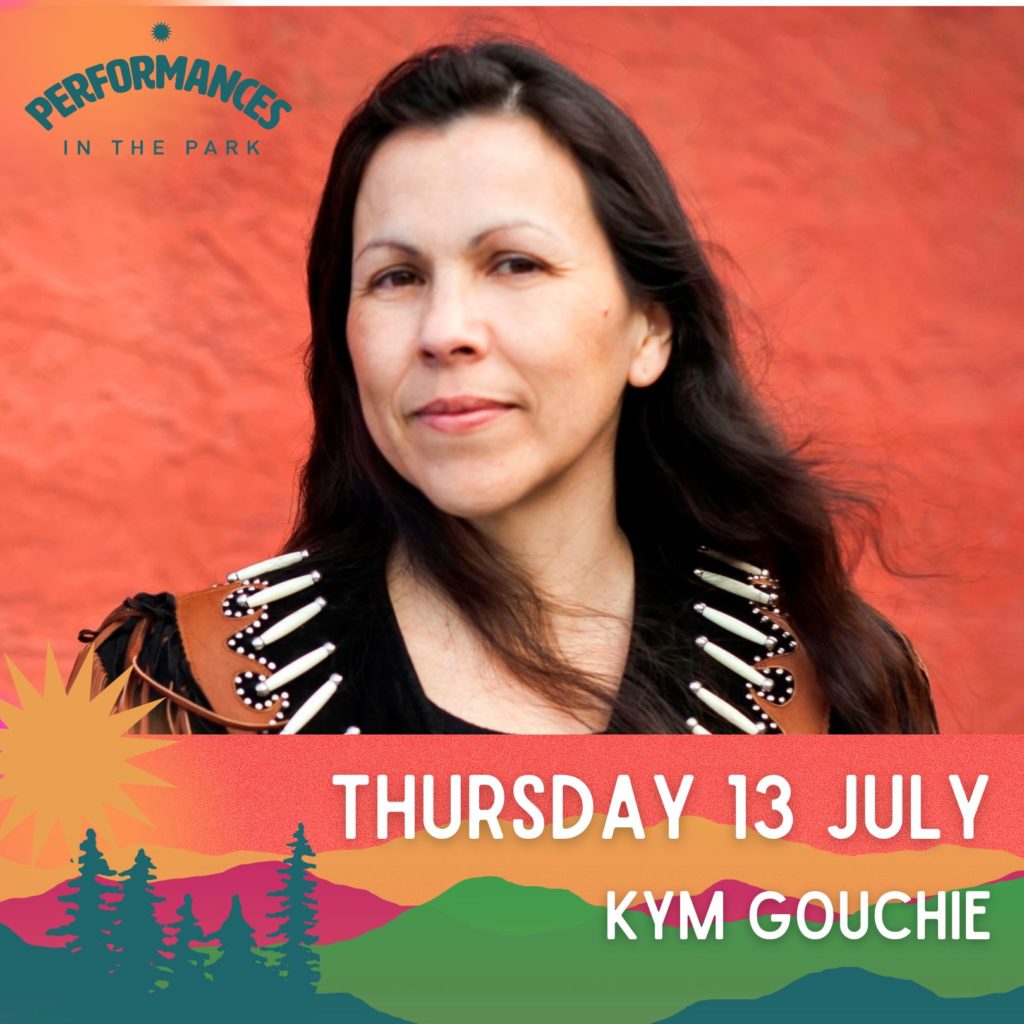 "Kym Gouchie is an artist who has the ability to momentarily make us feel that time can stand still. Performing with a combination of soulful expression, focused intent, integrity, and artistic depth, Gouchie embraces and holds audiences while imparting messages and truths in songs that need to be heard. Kym is a truly unique artist who seamlessly blends the contemporary with the traditional."
~ Peter North, Artistic Director/Salmon Arm Roots & Blues

Representing the Lheidli T'enneh Nation, as well as Secwepemc and Cree lineages, Kym Gouchie is a singular performer who carries a powerful message of renewal and resurgence of Indigenous Culture, but also of unity and healing amongst all peoples.
Kym's traditional hand drum, acoustic guitar, full-bodied voice and authentic storytelling are a powerful force. She'll perform as a trio on July 13th, collaborating with talented artists on vocal harmonies and infectious accompaniment. Indigenous-folk and country tones alongside her poignant lyrics will capture your heart — her eloquent performances have a lasting impact on audiences of all ages, messages of inspiration and hope.
Learn more about Kym Gouchie
OPENING PERFORMER: Zuffalo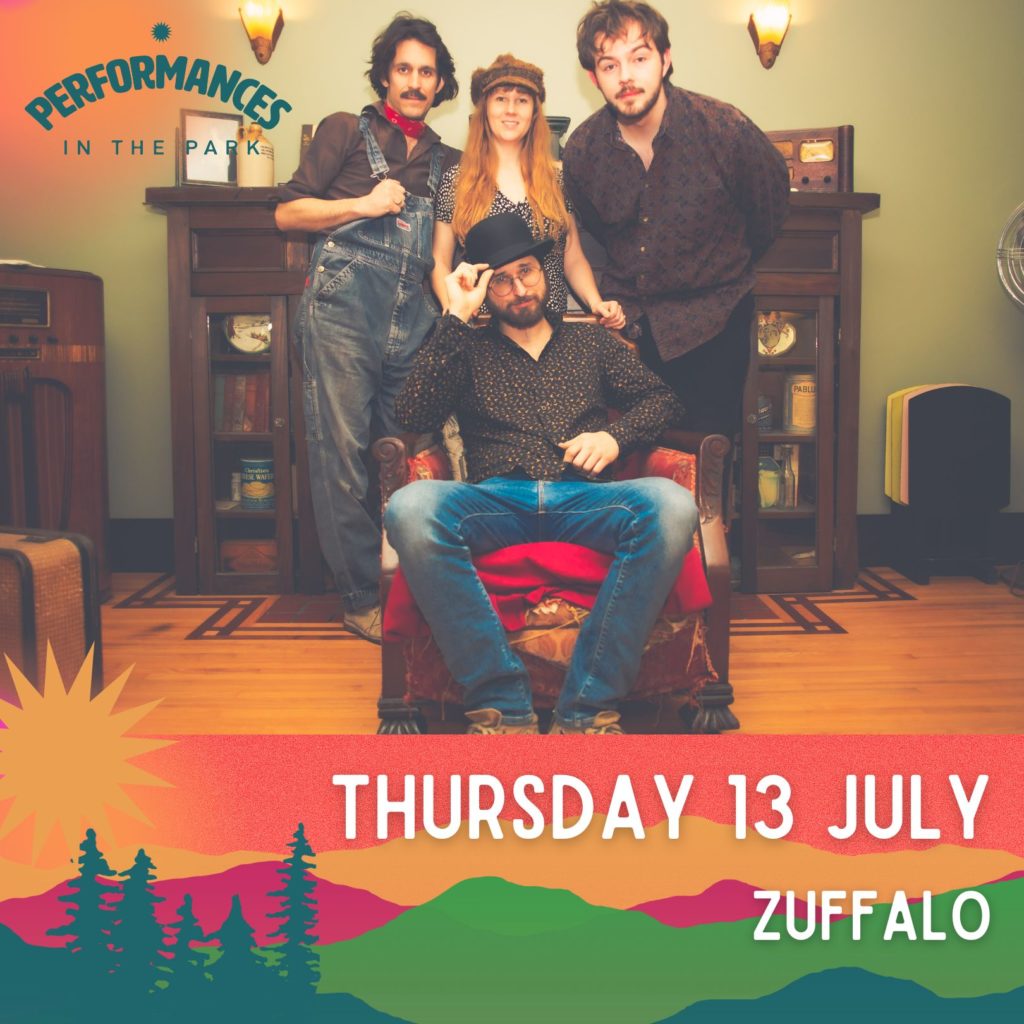 Zuffalo was formed out of a shared love for favourite bands such as the Beatles, Grateful Dead, James Brown, and the Band. One night in Toronto in 2016, Mikey and Kim recruited David to play guitar and create their own blend of music with these heroes in mind; later meeting Eric who joined in 2019. With a mutual interest in improvisation, boosted by the jazz training of all band members and Kim's music therapy background, the Zuffalo players love to weave notes and beats around each other and paint new musical ideas on the fly. But this is only one side of the coin, with the other being a four-headed songwriting monster that is always searching for the next unique sounding, harmony-enriched and lyrically mind-expanding song. The band members feel incredibly lucky to frequently flock to a unique studio in Baden, Ontario in the countryside outside of Kitchener. It is here, in an old barn that has been converted to a fully functioning professional studio, where the band members are at their most creative. The beautiful sunsets, amazing meteor showers, and the peacefulness of nature surround "The Barn" where the band crafts their music with careful consideration, always keeping humour at the forefront to secure the bond within the band.
Learn more about Zuffalo
---
PARTNERSHIPS AND SPONSORSHIPS
Presented by The Central Cariboo Arts and Culture Society, with the financial support of the City of Williams Lake and the Cariboo Regional District, the concert series is under the management of the Community Arts Council of Williams Lake. This year, we are so grateful for the extra support from The BC Arts Council's resilience funding, assisting organizations to bounce back after some tough years.
Our Sponsors for July 13 are –
Platinum Sponsors:Thompson River University – Williams Lake, Williams Lake and District Credit Union, Mount Polley Mining Corporation, Community Arts Council of Williams Lake
Bronze Sponsors: Cariboo Handwoven
Thank you to our media sponsors at My Cariboo Now's The Goat and Cariboo Country