Let's get together and enjoy the sounds of live music and performances in the great outdoors.
Presented by the Central Cariboo Arts and Culture Society, with the financial support of the City of Williams Lake and the Cariboo Regional District, the series is managed and financially supported by the Community Arts Council of Williams Lake .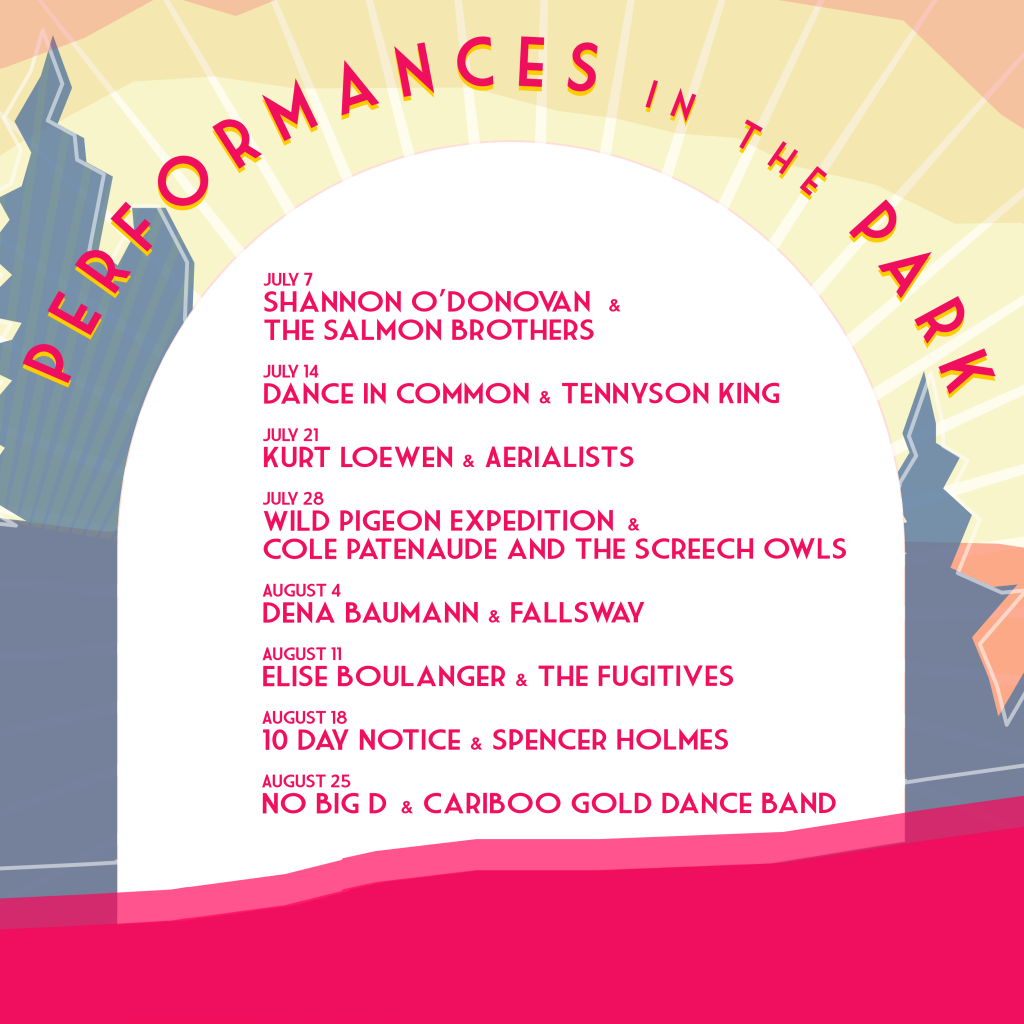 Thursday August 11th at 6:00 PM | Boitanio Park
Feature Act: The Fugitives
The Fugitives, established in 2007, have released five records that have been nominated for multiple Canadian Folk Music Awards and Western Canadian Music Awards. Their most recent release, 2020's "Trench Songs", garnered two Canadian Folk Music Award nominations (Group of the Year and Vocal Ensemble of the Year) and its accompanying concert film "Ridge" was a Globe & Mail Arts Pick of 2020.
The Fugitives have been touring regularly for twelve years, across Canada, Western Europe and the UK. They've played many festivals, from large and small Canadian folk fests to the not-so-small Glastonbury Festival and have crossed the prairies opening for Buffy Saint-Marie.
Opening Act: Elise Boulanger
Elise Boulanger is a sweet darkness wrapped in orchestral instrumentation. Hailing from the West Coast of Canada, this Indie-Folk artist completely captivates audiences with her haunting avalanche of a voice. Boulanger is a bilingual multi-instrumentalist and environmental advocate that creates cinematic dreamscapes atop cello, violin, piano, drums and ukulele. Deemed as "definitely one to watch" by the Times Colonist, Boulanger is influenced by nature, her classical training, and artists like Regina Spektor, Patrick Watson, and Radiohead. She's sonically reminiscent of Kate Bush.
Her music video, "It Started in the Garden"(2021), bestows a growing awareness about the importance of biodiversity. It contrasts her previous single, "Cigarettes et rosé" (2020) which launched her into ongoing national CBC radioplay.
Performing for over 15 years, Boulanger is at home on any stage including the JUNO celebrations (2018) and many notable festivals and theatres on Vancouver Island including The Tidemark and The Port Theatre.
OUR SPONSORS
Each year, wonderful businesses and organizations support the creation and presentation of live music in our community.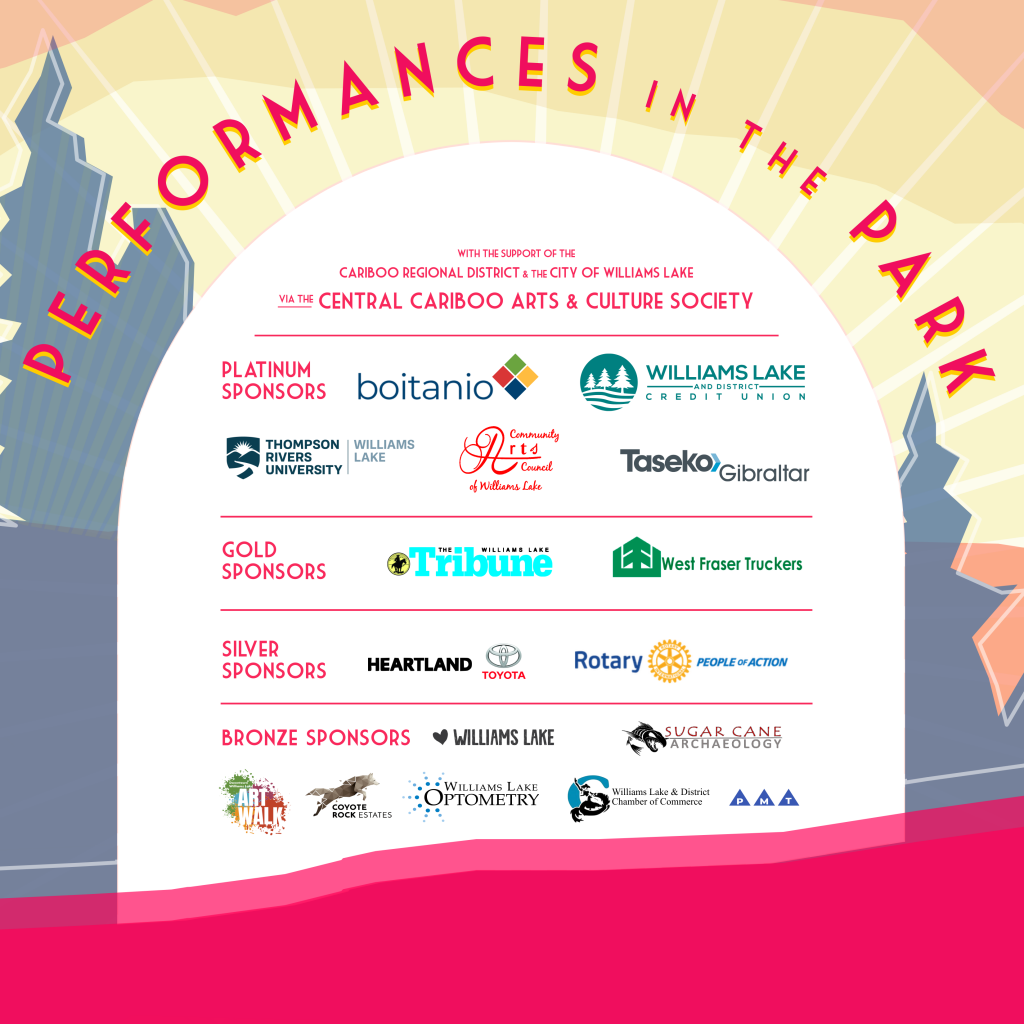 Performances in the Park shares the best of our community with the public, and we would love for you to join the team. It's never been a better time to support the artists and performers that bring us together.
To learn more about business sponsorships, contact Venta Rutkauskas. We have a range of sponsorship opportunities to suit everyone!
To make a pledge fill out our online sponsorship form.
PATRONS 'PLAY YOUR PART'
Do you love the concerts and content we create for you? Consider becoming a patron of our music series by donating the cost of a concert ticket – proceeds will be directed to the artist fees and ensure we've got live music coming to our community for years to come.
YOU CAN STILL FIND OUR 2020 AND 2021 'LISTEN LIVE' CONCERT SERIES
Videos of all our amazing performers are available on our YouTube Channel.